Market Central's Move-In Experience During Covid-19
Posted: Oct 30, 2020
As mentioned in a previous post, we're very proud of our Covid-informed community here at Market Central. In addition to the initiatives we have in place around the property for residents, staff and guests, our team is working hard to ensure the move-in experience during Covid-19 exceeds safety standards.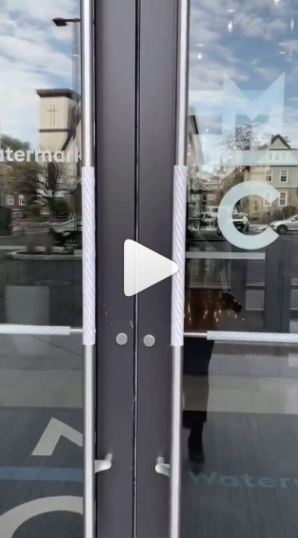 From the building entrance all the way to your unit, numerous precautions are in place including air purifiers, self-cleaning surfaces, sanitization stands, and shields. Elevator use is limited to two people at a time, social distancing signage is displayed, and masks are required to be worn by everyone while traveling through common areas.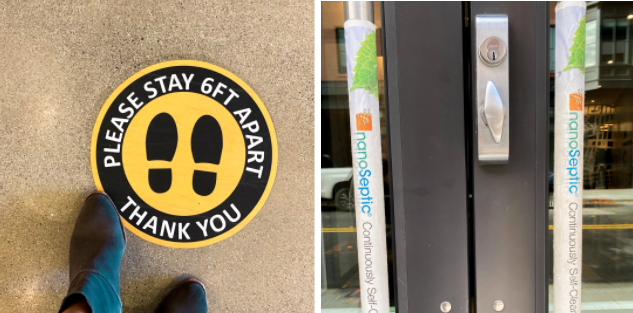 Each elevator is now equipped with the new Otis Cab Air Purifier, which uses bipolar ionization technology to generate millions of positive and negative ions to neutralize viruses, bacteria, and fungi in air droplets and on surfaces. Here's more about how these units work to continuously purify the air: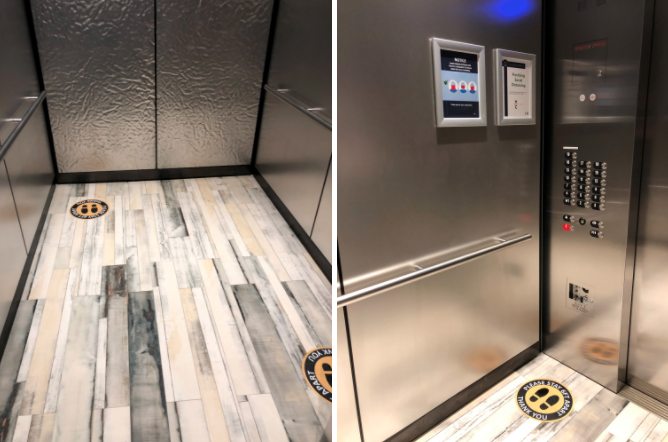 Each apartment home undergoes professional disinfectant cleaning procedures before a new resident moves in. Gloves and masks are required to be worn by our cleaning team at all times! Room by room within each unit, EPA disinfecting solutions are used on all high-touch surfaces including door handles, cabinet pulls, faucets, light switches, and outlets.
All floors surfaces are swept, vacuumed, and mopped, and all remaining surfaces — like countertops, closet shelving, and cabinets — are dusted and disinfected. Both the interior and exterior of sinks, toilets, and appliances are disinfected with an EPA disinfecting solution, and air filters are replaced to ensure fresh apartment air and avoid contamination from neighbors. Each apartment home actually has its own self-contained system!
We also run all appliance cleaning cycles on high heat before move-in, and test them for proper operating performances. Once all of those items are complete, a second phase of disinfecting with EPA solutions takes place to address high touch surfaces again before cleaner(s) exit the unit and apply a safety seal. Upon move-in, you'll find a sheet confirming all of these things have been done, as well as a signature from the team member who completed everything.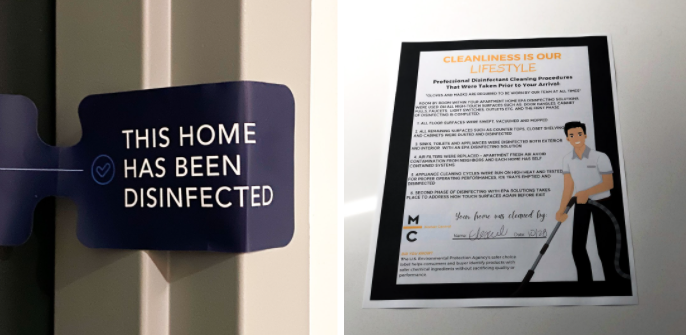 Once settled, visits will surely be made to the mailroom, which is equipped with disinfecting stations, UV disinfecting lights, cleaning solution, hand sanitizer, paper towels, and more. Residents can disinfect their move-in boxes and deliveries before bringing them into their apartment!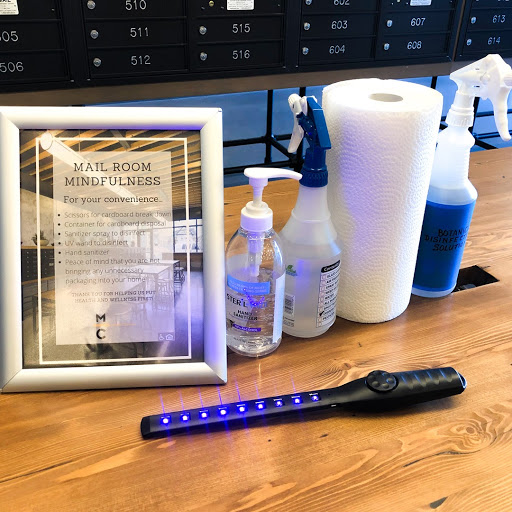 Everyone in our on-site leasing office is readily available to make your move-in as seamless as possible, and in the scenario you enter our office, you will find everyone wearing masks and working behind plexiglass shields for their safety and yours.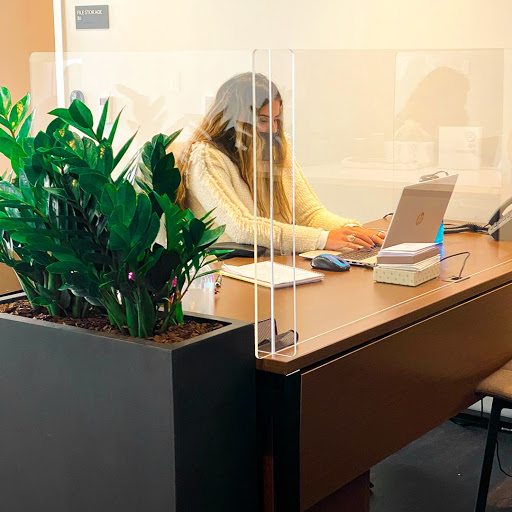 Want to join our community and live in one of Cambridge's most culture-rich neighborhoods? Schedule a socially distant in-person tour or make a virtual appointment today to learn more about how you can become a resident of Market Central. Now offering free rent until 2021!
Back to all posts