Working From Home at Market Central
Posted: Sep 30, 2020
Since mid-March, working from home has turned from a perhaps occasional occurrence to something most of us have gotten accustomed to doing on a daily basis. When your home turns into an office between 9-5, it's crucial that your work space can also serve as a dining room, entertainment lounge, storage space, and more for the rest of the day.
This is where Market Central's versatile, flexible floorplans come in. These layouts offer the ability to set up a desk anywhere and move between various areas within your home! With such flexibility, plus an abundance of natural light and dynamic views, the workday will not only be comfortable but it will also fly right by.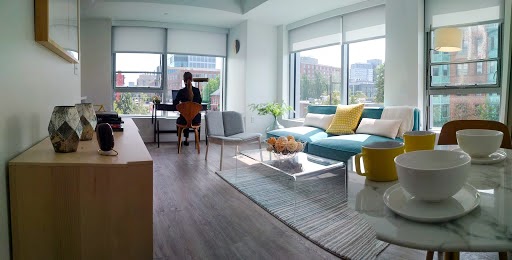 Here at Market Central, we're huge fans of maximizing space in our apartment home layouts. Not only do oversized windows make a space feel larger and more open, but the views of Central Square are an exciting advantage of living in the heart of Cambridge!
The versatile floorplans mentioned earlier make it easy to incorporate a modular desk in several spots that can double as shelving or storage space. As you can see in the floorplans below, there are plenty of nooks to set up a desk in our apartments. Keep scrolling to see some actual work spaces as well: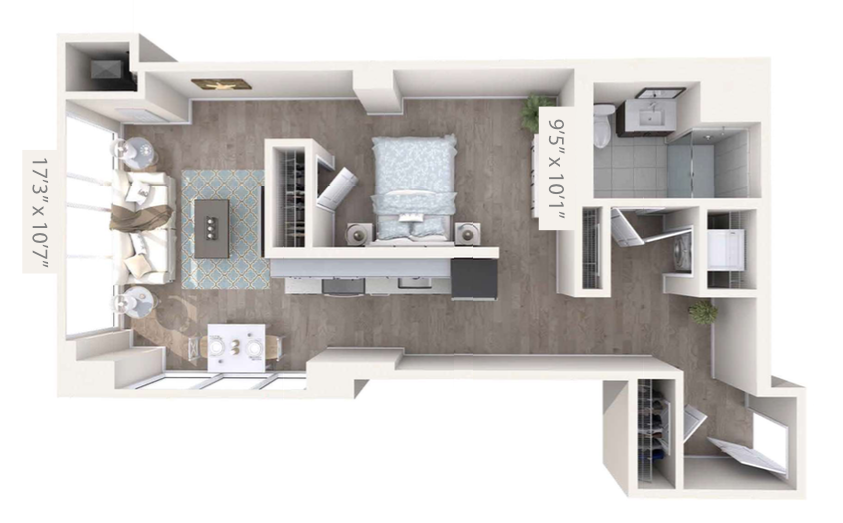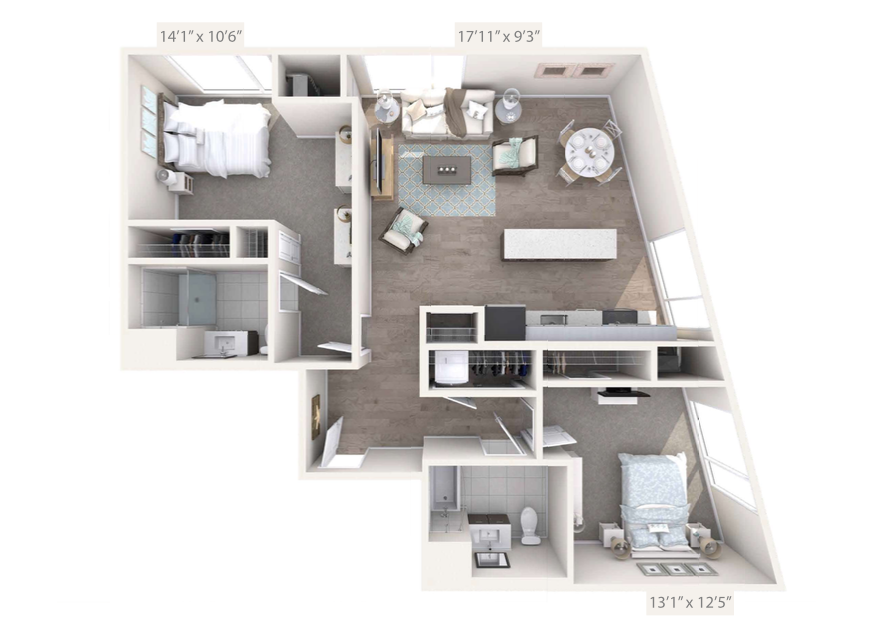 A popular place for a desk is directly against or between two windows. Who wouldn't want to look up and have a great view? A smart space-saving technique is a modular desk with built-in vertical shelving (top right); these types of desks are usually more narrow than a traditional style desk and can fit almost anywhere. If you prefer to save your window space for something else, there are certainly other stretches of wall to utilize (bottom right).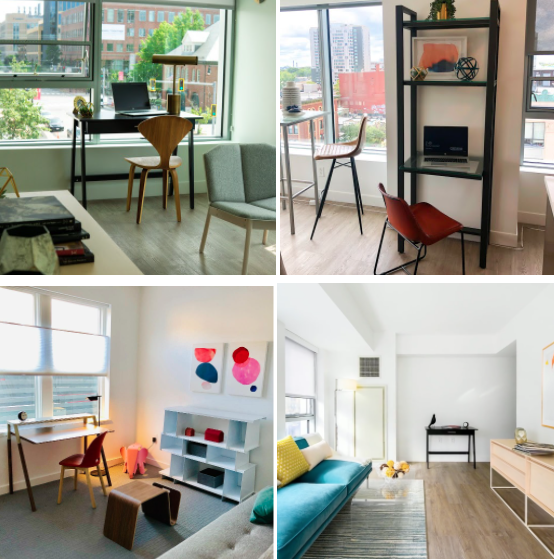 Another advantage of our floorplans is how spacious they are, which is convenient in terms of moving around. When it's time to leave your desk for a change of scenery or to simply move on to a more casual workspace, a couch laid out against a separate wall — but still with a bright, scenic backdrop — is the next best spot to get things done. Stationing a table just a few feet away makes it easy to take a coffee break (or just a moment away from work) whenever necessary.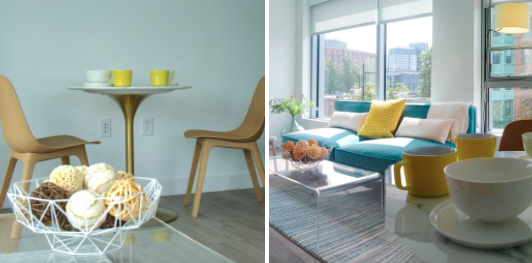 Ready to love where you work (from home)? Schedule your virtual appointment or take a 360° virtual tour today to learn more about how you can become a resident of Market Central!
Back to all posts