Where to Shop in Central Square this Holiday Season
Posted: Dec 09, 2020
What if we told you *all* of your holiday shopping could be done in one neighborhood on the same day? That's the case here in Central Square, Cambridge. Even better, many of your options directly support local businesses! Keep reading for a list of where to shop: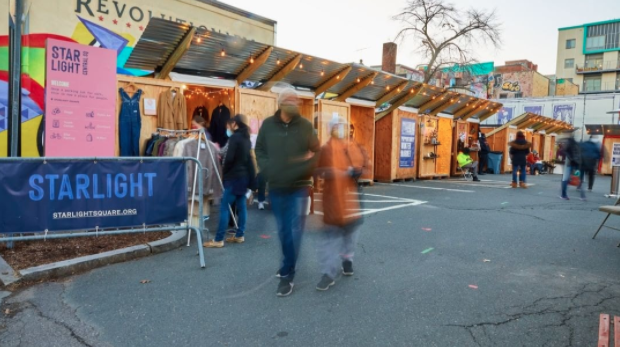 Starlight Square Popportunity Winter Market
Address: 84 Bishop Allen Drive
What to buy: Anything and everything from dozens of local entrepreneurs, makers, and artists. List of vendors here.
#ProTip: Open 11am-5 pm every weekend until Christmas.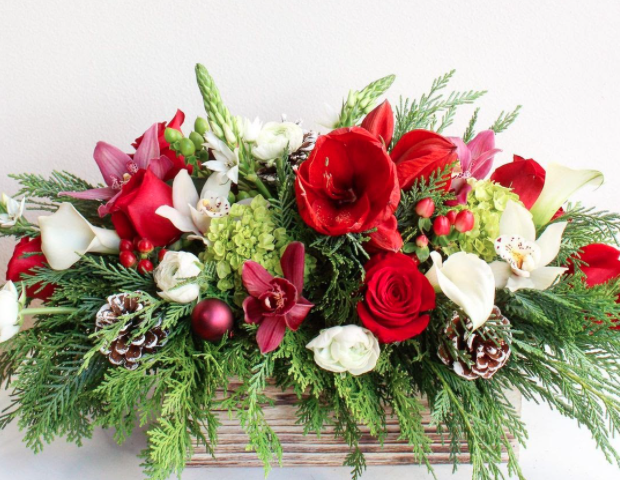 Central Square Florist
Address: 653 Mass Ave
What to buy: Flowers and plants, of course!
#ProTip: Their "Rustic Holiday" arrangement features amaryllis, orchids, calla lilies, ranunculus & more with festive accents like ornaments and pinecones.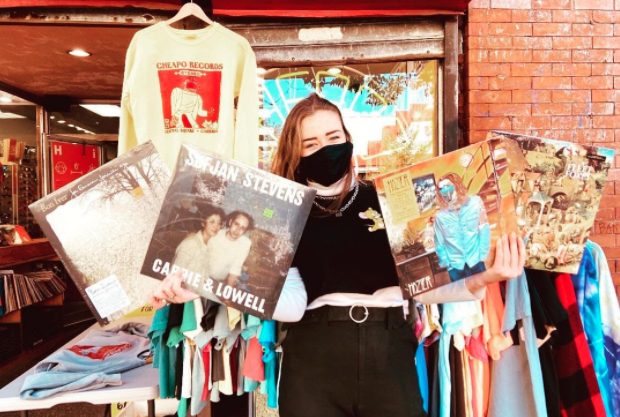 Cheapo Records
Address: 538 Mass Ave
What to buy: Classic and current vinyl and CDs, plus vintage threads, and more.
#FYI: Both new and used merchandise is available.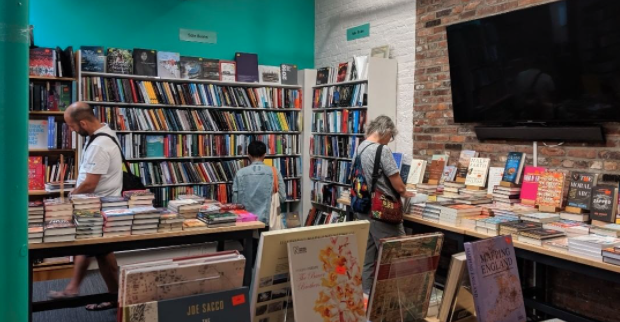 MIT Press Bookstore
Address: 301 Mass Ave
What to buy: Publications of the MIT Press and the best from other publishers.
#ProTip: View a list of holiday picks on their website.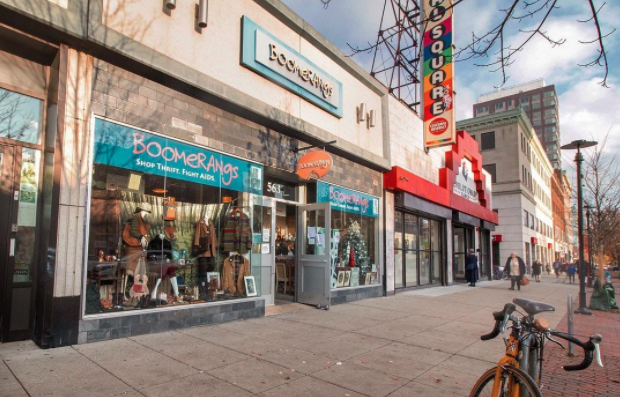 Boomerangs
Address: 563 Mass Ave
What to buy: A variety of new, vintage and gently-loved pieces.
#FunFact: Proceeds fund work to prevent new HIV infections and help people living with HIV/AIDS.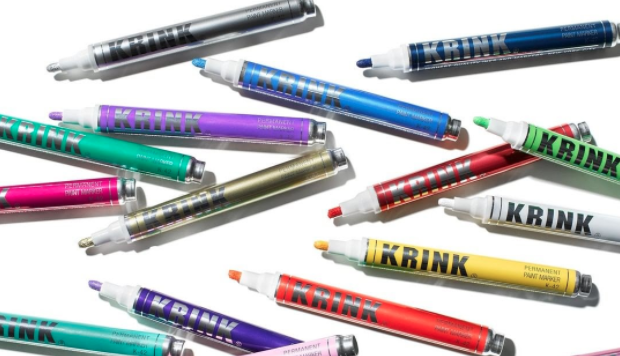 Artist And Craftsman Supply
Address: 580 Mass Ave
What to buy: Supplies for artists & crafters — from painting and sculpting, to bookbinding and origami.
#FunFact: They're artist owned & operated!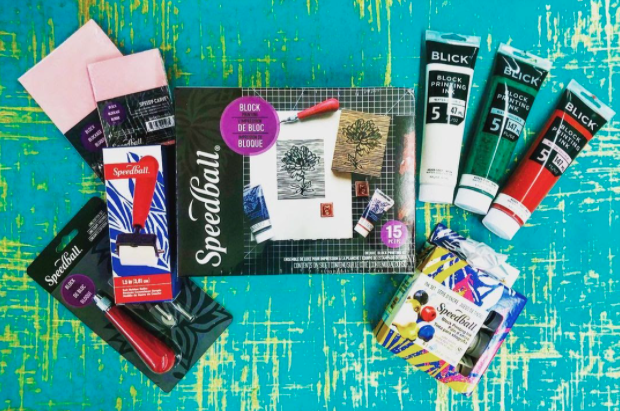 Blick Art Materials
Address: 619 Mass Ave
What to buy: Art supplies, plus framed or printed gifts.
#ProTip: Paid a Speedball printmaking kit with Blick block printing paints, speedy carve stamps, a carving tool, and a roller to make some prints!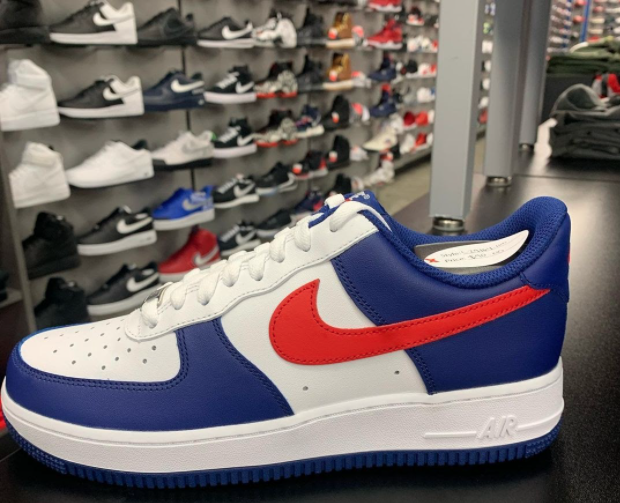 Expressions
Address: 576 Mass Ave
What to buy: Sneakers, boots, streetwear, and accessories.
#ProTip: View their holiday gift guide here.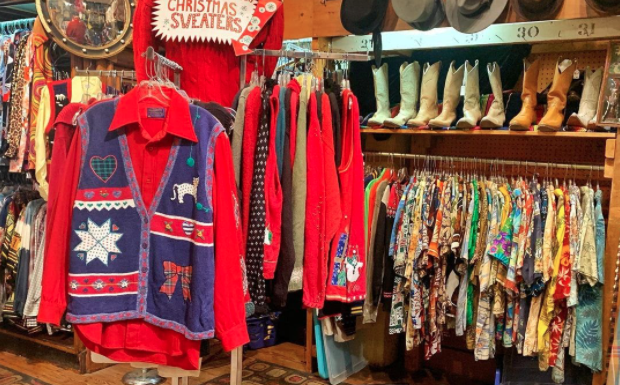 Great Eastern Trading Co
Address: 49 River Street
What to buy: Vintage clothing and accessories.
#FunFact: The shop was founded in 1969!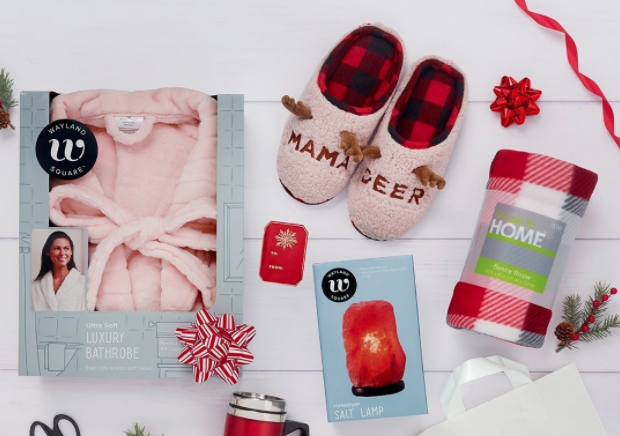 Target, CVS, Walgreens
Addresses: 564, 625, 625 Mass Ave
What to buy: Anything else you need!
Want to join our community and live in a culture-rich neighborhood? #LiveMarketCentral and you'll have all of these shops and more at your doorstep. Schedule a socially distant in-person tour or make a virtual appointment today to learn more about how you can become a resident of Market Central. Now offering up to 2 months free on select brand new apartment homes!
Back to all posts