Thanksgiving in Central Square: Where to Eat In & Take Out
Posted: Nov 18, 2020
It's more important now than ever to support the local businesses that make Central such a great place, so if you opt out of cooking this Thanksgiving, why not turn to a nearby restaurant or eatery? Whether you're a host and having everything catered, a guest contributing to the main meal, or a group reserving a table elsewhere, someone in the square has you covered. Keep reading for a list of amazing choices:
The Dial
Address: 907 Main Street (inside the new 907 Main hotel)
Options: Dine-in & Takeout
#ProTip: Executive Chef Justin Urso has put his signature on some traditional favorites and created a special menu.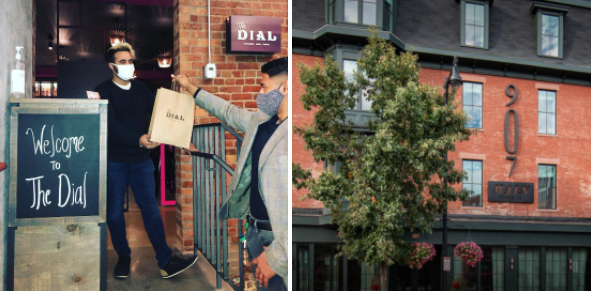 Pagu
Address: 310 Massachusetts Ave
Options: Takeout
#ProTip: In addition to the Thanksgiving specials, check out the Pagu Market for cocktail kits, fine cheeses, house made cookies, and over 170 grocery and housemade foods to add to your order.

Veggie Galaxy
Address: 450 Massachusetts Ave
Options: Takeout
#ProTip: Everything is vegetarian, and can also be made vegan! Don't forget a pie — their on-site bakery is 100% vegan.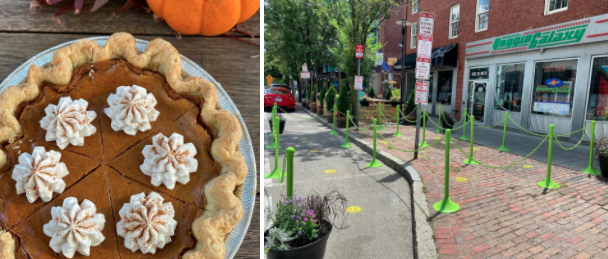 Mariposa Bakery
Address: 424 Main Street
Options: Takeout
#ProTip: If you'll be solo this year, try their boxed dinner for one!

Flour
Address:
Options: Takeout
#ProTip: Can't decide between pumpkin and pecan pie? The PIEfecta is the best of both worlds: pumpkin + pecan + brown sugar whipped cream.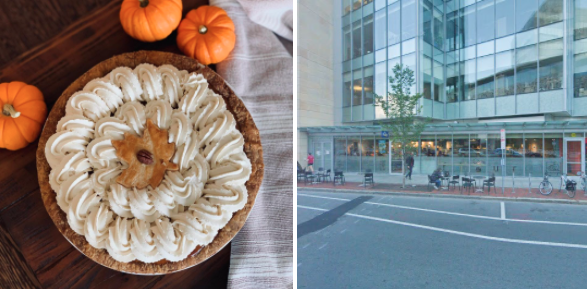 Want to join our community and live in one of Cambridge's most culture-rich neighborhoods? Schedule a socially distant in-person tour or make a virtual appointment today to learn more about how you can become a resident of Market Central. Now offering up to 2 months free on select brand new apartment homes!
Back to all posts