Muku Ramen Opens in Central Square
Posted: Jan 06, 2021
We're excited to announce Muku Ramen by Chef Toru Oga has opened on the ground floor of Market Central! They are now having a soft opening for dinner hours through Thursday, January 8th, leading up to their grand opening on Friday, January 9th.
We interviewed Manager Kumiko Oga to learn more about the family-owned ramen shop's concept and history — read on to hear what she had to say.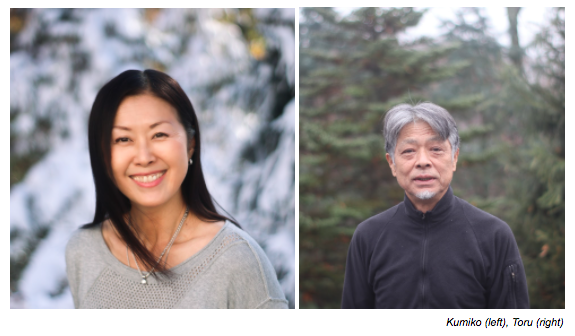 Tell us more about Muku Ramen.
Muku Ramen is a family-owned ramen shop based on the bone broth Tokyo Tonkotsu ramen concept — extraordinary ramen brought to you at an extraordinary spot in the heart of Central Square.
What's the history of Muku Ramen?
Chef Oga has been in the restaurant business for many decades. He started his career as a teenager in the heart of Japanese cuisine in Kyoto, Japan. He has studied many approaches to cuisine but with a foundational base in "Kaiseki." His first forays into the Boston restaurant scene were the Ginza restaurants in Boston's Chinatown and Brookline, which were wildly popular during his tenure in the 1990's. In 2001, he opened his namesake restaurant, Oga's Japanese Cuisine, in Natick (MA) which he owns and operates to this day. While operating Oga's, he recognized the popularity of ramen and began developing his own ramen soup recipe, which he would occasionally offer to his customers. Feedback came with rave reviews, and he began searching for a new space to implement his concept. In the meantime, one of his former chefs, Sachio, had begun studying ramen in Japan and together they developed Muku.
What is your favorite thing about your business?
The fact that we can finally serve a concept we have been developing for years is the culmination of many years of hard work, trials and tribulations, and determination. To be able to bring this concept to the public and have them enjoy the fruits of our labor is the ultimate reward.
Why are you opening in Central Square? What do you love about the neighborhood?
We looked at numerous locations throughout Boston proper, but there was always something amiss. When we came across this location in Central Square, we fell in love with not only the specific location, but with the diversity of the population in the area with young professionals, students, people of different cultural and ethnic backgrounds, and the like.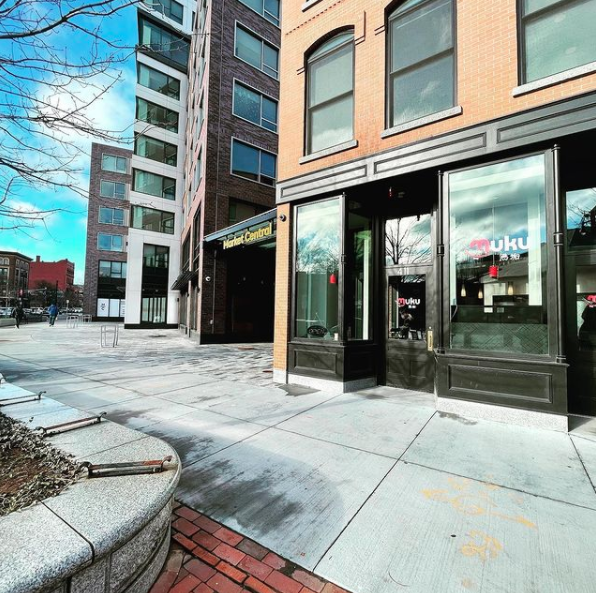 What is your favorite menu item?
Our favorite menu item has to be the Tokyo Tonkotsu Miso Ramen, which is our signature ramen and it comes in varying degrees of spiciness.
What would you recommend customers order on their first visit?
We have many small dishes on our menu which are all fantastic as sides and/or on their own, but since we are a ramen shop first and foremost, we would recommend our own favorite, the Tokyo Tonkotsu Miso Ramen. It can be ordered in varying degrees of spiciness to suit everyone's tastes
How can the community best support your business once you open?
We've always believed that word of mouth is the strongest and best promoter.
Will there be any promos or specials running once you open?
We are planning to give out soup samples of our signature Tokyo Tonkotsu Miso broth during the first few days of opening so potential customers can stop in to have a small sample of the soup to try.
→ Keep an eye on our social media channels for an opening announcement, as well as follow Muku Ramen on Instagram for updates and additional opening offers.
Jaho Coffee & Tea and a 15,000 square foot marketplace are also in the works for our retail space! Stay tuned for more news.
Want to join our community and live in one of Cambridge's most culture-rich neighborhoods? Schedule a socially distant in-person tour or make a virtual appointment today to learn more about how you can become a resident of Market Central. Now offering up to 2 months free on select brand new apartment homes!
Back to all posts