Meet the Market Central Team, Part 1: Chelsea
Posted: Nov 11, 2020
"Meet the Market Central Team" is a new blog series to introduce everyone to our amazing team! In this first installment, we're featuring our Community Manager, Chelsea Braga. Read below for an interview about her role at Market Central, goals for the community, and what she loves about Central Square.
Chelsea Braga, Community Manager

When did you start at Market Central? What was your previous experience in this industry?
→ I began at Market Central in August 2020, and will have been with Greystar for four years this coming February 2021. I started as a leasing professional six years ago gaining both garden style in the suburban market and high-rise building experience in Cambridge. I grew into the Assistant Community Manager role at a lease up, Paddock Estates in Boxborough MA, and most recently Community Manager at a Greystar-managed community, Serenity Apartments in Jamaica Plain, to now at Market Central — all luxury communities.
What does your current role entail? Do you have any specific goals to make Market Central a great place to live?
→ The Community Manager position is all-encompassing. I oversee the management team from the leasing office to the maintenance team — all of which are onsite to assure the community is running smoothly — and going beyond the expectations of our residents and future residents and making sure Market Central is a place they are proud to call home.
My goal is to make Market Central a great place to live. I pride myself in communication and making sure our community knows any important information, such as maintenance-related needs, upcoming (virtual) resident events, and anything that falls in between. I love hearing from our residents and learning what is important to them within the community; what they love about Market Central, their favorite events, interests, and feedback always allows us to grow and better ourselves.
What's your favorite thing about the Market Central community?
→ My favorite thing about the Market Central community is that we offer three distinct residences as well as the retail spaces our community will have truly at its doorstep.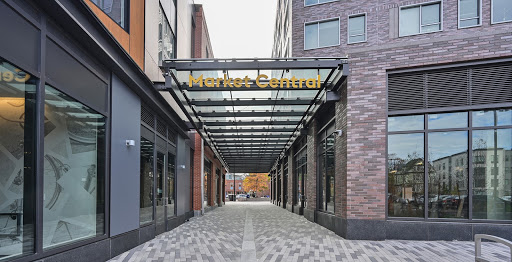 Do you have a favorite amenity space?
→ The Resident Lounge in Watermark offers floor-to-ceiling windows for plenty of natural light, views of Cambridge/Boston, and acts as a direct access point to the gorgeous rooftop outdoor space. I love seeing residents who may be working or studying from home make a reservation in this space and have a change of scenery from that of their apartment home.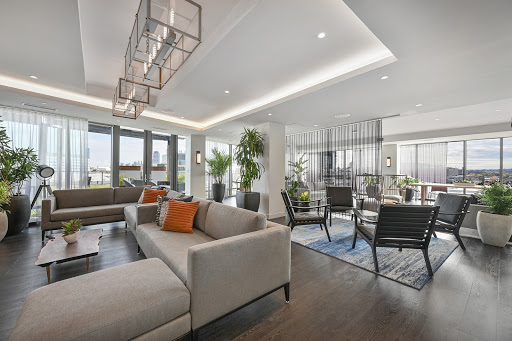 What's your favorite thing about Central Square?
→ I love that Central Square offers a dynamic experience for everyone lucky enough to experience it. Proximity to everyday conveniences, supporting local businesses, and being able to quickly connect to different areas in Cambridge as well as Boston seamlessly are just the start!
Want to join our community and live in one of Cambridge's most culture-rich neighborhoods? Schedule a socially distant in-person tour or make a virtual appointment today to learn more about how you can become a resident of Market Central. Now offering up to 2 months free on select brand new apartment homes!
Back to all posts