Connecting Residents Virtually at Market Central
Posted: Sep 16, 2020
Providing a sense of inclusion and community is a priority here at Market Central, and hosting events for our residents is one of our most entertaining, interactive ways of doing so. Although we're unable to gather everyone in-person with current social distancing guidelines, we've implemented virtual events for residents to enjoy from the comfort and safety of their own home, while still offering facetime and fun!
Recent events have included activities like dumpling and strawberry shortcake-making classes, watercolor painting, a fermentation workshop, and workouts. We're also happy to partner with and support our neighbors and other local businesses for most events — Flour Bakery, Mei Mei, and Maitland Mountain Farm to name a few!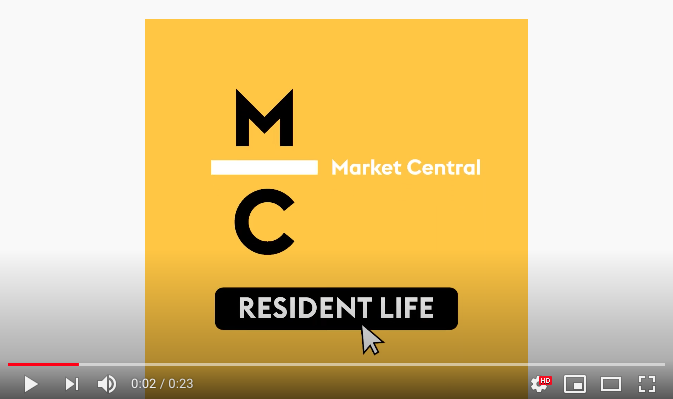 As the fall season approaches, we're even more excited for the new activities incorporated into our upcoming schedule, along with a few socially-distant Grab & Go opportunities:
→September 11: Grab & Go Ice Cream on the Terrace with New City Microcreamery
→September 17: Homemade Oreo Class with Flour Bakery's Joanne Chang + FREE Baking Kit
→September 24: Fall Flower Arrangement Class with Kendall Flower Shop + FREE Flower Kit
→September 28: Grab & Go Cider & Donuts on the Terrace with Red Apple Farm
Market Central residents can find more details and RSVP for these events in the Cobu app (Apple or Google)! Schedule additions and announcements will be made on social media (Facebook & Instagram), and more event content can be found on our YouTube page here.
Want to join our community and live in one of Cambridge's culture-rich neighborhoods? Schedule your virtual appointment or take a 360° virtual tour today to learn more about how you can become a resident of Market Central!
Back to all posts