Carts Under The Canopy: A New Outdoor Market in Central Square
Posted: Oct 06, 2020
Carts Under The Canopy: A New Outdoor Market in Central Square
Central Square's newest outdoor market, underneath Market Central's glass canopy at 425 Mass Ave, is opening soon! On select days from 11:00am to 3:00pm, three Central Square favorites — New City Microcreamery, Cafe Luna, and La Fabrica — will each have a cart set up for on-site lunch and takeout. Who doesn't need a one-stop shop for food, dessert, and coffee, all while supporting local businesses?
Keep reading to find out what each vendor will be offering at the market…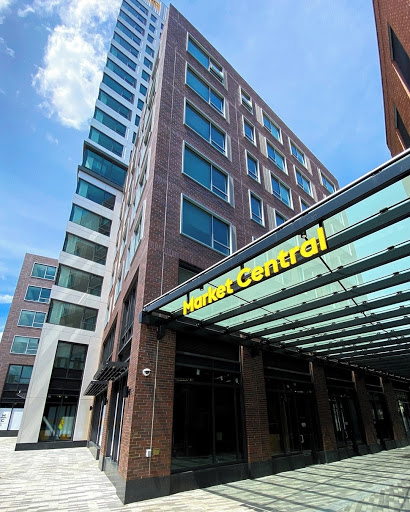 NEW CITY MICROCREAMERY — Voted "Best Ice Cream In Massachusetts"
• 3 Ice Cream Flavors (1 Vegan)
• Sundaes
• Coffee & Bottled Beverages
@newcitymicrocreamery on Instagram
CAFE LUNA — Best [Breakfast] Of Boston 2019
• Wings & Waffles
@cafelunacentralsq on Instagram
LA FABRICA — Latin Caribbean Fusion by Renowned Chef Giovanna Hyuke
• Caribbean Cuisine (more details coming soon)
@lafabricacentral_restaurant on Instagram

Want to join our community and live in one of Cambridge's most culture-rich neighborhoods? Schedule a socially distant in-person tour or make a virtual appointment today to learn more about how you can become a resident of Market Central. Now offering free rent until 2021!
Back to all posts